It may seem simple; but ever since we focused our efforts on building associations with remarkable people our businesses have flourished.
The Strategic Partners; based out of Southern Ontario is a diverse group of dedicated professionals committed to "Corporate Excellence". We meet regularly to discuss developments in various industries and work on how we can provide guidance and solutions to the challenges our clients face.
Our association with each other extends the range of trusted services we can recommend to our clients, providing them with access to local experts in: Executive Recruiting, Financial Analysis, Employee Benefits, Energy Savings and Management, HR Solutions, Business Planning, Corporate Law, Accounting, Cost Recoveries, Computer Technologies, Government Grants, Process Improvement, as well as other services. When introduced into each other's clients, we focus on the "Task at Hand" helping the clients to run smoother operations at higher levels of success… which is how we define "Corporate Excellence".
Our meetings are like attending a Master Class of Business Experts. We are committed and always work in the best interest of our clients. We learn, we share, and we enable companies to increase profits through our focus on strategizing, organizing and practical execution. Once we discover the real needs of our client's, solutions are developed that address the problem. Our collective goal is to help our clients move closer to "Corporate Excellence"
Please contact me for additional information. Thank You!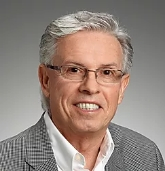 Ross W. Bauer
President
The Strategic Partners

Phone: (519) 240-1290

Email: [email protected]