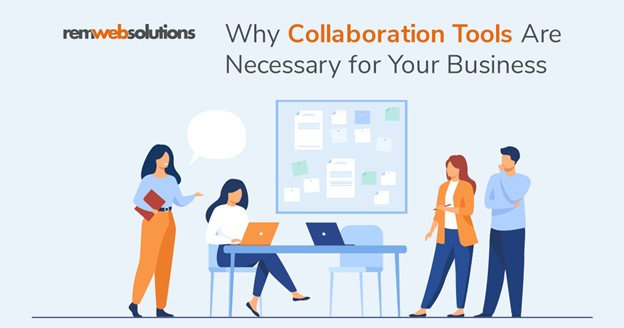 In response to the COVID-19 pandemic, businesses had to adapt to remote work and remain connected with their employees. Collaboration tools have become increasingly popular in this situation, as they help teams stay productive, manage deadlines, and stay on top of important projects. Sanj Rajput (REM's marketing director) discusses the need for collaboration tools in business and emphasizes the benefits of Office 365, a popular platform with several productivity-boosting features.
One of the most useful features of Office 365 is PowerApps, which allows the user to manage organizational data by running an app. Other notable features include Office Online, Flow, Video, OneDrive for Business, Calendar, Exchange, Planner, Skype for Business, Teams, Groups, Yammer, Power BI, and Delve.
Aside from Office 365, there are several other collaborative tools available. Slack is a popular instant messaging platform that allows for easy communication and file transfers. Flowdock is a messaging platform that integrates notifications from other channels like Twitter and Asana. Asana is a project management tool that allows users to assign tasks, add followers, and keep track of deadlines. Dapulse is another visually appealing and easy-to-use platform that helps set goals, communicate with team members, and assign tasks. Redbooth is a basic tool that allows video calling, while Wimi offers team members their own unified workspace and cloud-based system for file syncing. Quip allows users to upload and edit various file types, while Google Docs allows multiple users to edit files at the same time. Lastly, Codingteam is a collaborative tool that allows teams to work together on coding projects.
Collaboration tools are necessary for businesses, particularly those working remotely. They provide an efficient and productive way for teams to communicate, stay organized, and remain connected. With the plethora of collaboration tools available, businesses can choose the platform that best suits their needs and makes collaboration easier.
View the full article, along with links to the mentioned collaborative software on REM's Small Business blog.
Contact 
Name: Rob Matlow
Title: President
Website: https://remwebsolutions.com
Email: [email protected]
Company Summary:
REM Web Solutions is a full-service website agency that provides website design/development, and other services to businesses in Kitchener-Waterloo and surrounding areas. They have been in business since 2001 and have worked with over 1500 clients. They are committed to providing high-quality services that help businesses grow and succeed.